Sea Kings Families,
We kicked off National Gratitude Month with so much to be grateful for! As we have done in years past, we invite you to take part in our
Sea King Gratitude Challenge
by sharing what you are grateful for by
CLICKING HERE
.
Thank you to our Booster Club and PTSA for always supporting us! Our flag football and girls volleyball teams wrapped up their season this past week at MBMS. Coach Will (a Sea King parent) and Coach Ciauri (our PVIS teacher) stepped up to lead the programs this year, and we cannot thank them enough. Team sports are beneficial to our kids because they must work with their teammates towards one collective team goal, and our community did just that. We are leading by example and working together towards our number one goal: OUR KIDS.
We have Fulcrum on campus Tuesday (11/9) and Wednesday (11/10), running community circles and group projects with our 6th-grade students. This activity is always very popular with our students and an excellent way for our newest Sea Kings to get to know their peers. Thank you to our PTSA for funding the activity!
Spirit Wear was given to students this Wednesday and Thursday. Our awesome PTSA Spirit Wear reps will contact any families/students that did not pick up their order and offer an opportunity to pick up this weekend from a local residence.
Thank you
PTSA and Spirit Wear Reps!
Our leadership students took a field trip to PVHS to meet and collaborate with their ASB students on Fridays. The meeting was a tremendous success, and all of the students had a great time. I was very impressed with the PVHS ASB student's enthusiasm and willingness to mentor our students. Likewise, our leadership students asked great questions, took every moment in, and will undoubtedly relay what they learned to our entire student body! November 19th is our first-class competition of the year- details to come!
Many thanks
to Mrs. Schofield (PVIS Leadership) and Mrs. Maxwell (PVHS ASB Coordinator)
No School on Thursday, November 11th in honor of Veteran's Day.
Have a great week!
_______________________
Congrats

to our SPARK Award winners.

These students were selected by a PVIS teacher for "practicing attitudes of respect and kindness" on campus.
_______________________
Red Ribbon Week Recap
Last month, we celebrated Red Ribbon Week on campus to acknowledge the importance of making healthy choices. Way to go, Sea Kings, for pledging to stay drug-free!
___________________________
PVIS loves pizza!
Period 3 class winners of the Red Ribbon Week door decorating contests and spirit days enjoyed a pizza party. And, our monthly BEST ticket drawing awarded nine lucky students and one lucky teacher a pizza lunch, too.
Thank you, PTSA!
__________________________
Congratulations to our PVIS

Reflections

2021 Winners!
Literature
"Smile" by Tessa Belke
Music Composition
"Reflections – Change the World" by Justin Baek
Photography
"Change of Perspective" by Sia Presser
Visual Arts
"I will change the world by spreading creativity." by Chloe Kim
The Palos Verdes Peninsula Council of PTAs will be having an IN-PERSON gallery on November 15
th
from 5-7pm at Malaga Cove Library for all the first-place winners from each school. The ON-LINE gallery will also be released for viewing on the same day.
___________________________
SAVE THE DATE
_________________________________
Connect With Your School Counselor and/or Support Specialist

Our support staff is here to support you. Learn more about schedule changes, counseling support, and more.

Read More...
NJHS & ASB School Supply Drive

Gently used or new school supply donations needed.

Read More...
Holiday Shop & Sip!

December 4th, 11 am - 3 pm In the Heart of the Valmonte Neighborhood!

Read More...
Yearbook Sales Open!

Please follow the link to purchase a PVIS 2021-22 yearbook! Hurry to order prices go up soon!

Read More...
South Bay Math Circle Math Tournament

November 13, 2021 9 AM - 11 AM Sixth to Eighth Grade

Read More...
Bring Out The BEST at PVIS: JOIN PTSA

We invite you to join the PVIS PTSA and help support the students, teachers, staff, and parents in the Palos Verdes Intermediate School community in shaping our wonderful and successful school.

Read More...
SUPPORT PEF

Every student. Every school. Everyone's responsibility.

Read More...
PVPUSD Daily Health Screen

Green screens are required to enter campus.

Read More...
PVPUSD Fall Parent Education Series

Save the Dates! Let's Learn & Grow Together!

Read More...
We Are Brave Together

For Moms of Children With Special Needs

Read More...
Support Booster Club Today

The PVIS Booster Club supports an incredibly diverse collection of academic activities, clubs and lunchtime events, music & drama, and athletics. We work to provide a way for every student to feel connected and have a positive middle school experience. 100% of all funds raised during registration will be used to support funding of PVIS's four A's – Academics, Activities, Arts and Athletics.

Read More...
PTSA Reflections Winners 2021-22

Congratulations to PVIS Reflections 2021 Winners!

Read More...
November 8th Budget Advisory Committee Meeting

CLICK TO REVIEW AGENDA

Read More...
November 10th Regular Board Meeting

Click To Review Agenda and access Live Stream (via Zoom)

Read More...
PVPUSD Monday Message November 1, 2021 Volume VI

A Message from Dr. Cherniss: More than Academics

Read More...
Sea King Mental Health Minute

10 tips for building resilience in children and teens

Read More...
Are you following us on Social Media?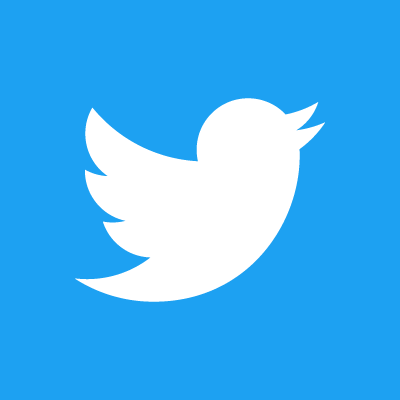 _____________________________
All District programs, activities, and practices shall be free from unlawful discrimination, including discrimination against an individual or group based on race, color, ancestry, nationality, national origin, immigration status, ethnic group identification, ethnicity, age, religion, marital status, pregnancy, parental status, physical or mental disability, sex, sexual orientation, gender, gender identity, gender expression, or genetic information; a perception of one or more of such characteristics; or association with a person or group with one or more of these actual or perceived characteristics.
Title IX Contact: Richard Licciardello, 310-378-9966 x 417
Section 504 Contact: Michael Bosler, 310-378-9966 x 444
375 Via Almar, Palos Verdes Estates, CA 90274