Sea Kings Families,
I have heard the phrase "nothing is easy anymore" many times as of late.
It is safe to say day-to-day life can be more challenging than it was just five years ago. It is sometimes natural to lose sight of the goal during difficult times, but this doesn't always equate to a lack of empathy, effort, or compassion. Instead, it can result from frustration or self-preservation that makes it come across in that way. At PVIS, if we lose sight of our goal of putting students first in everything we do, my responsibility is to help the students, families, and staff regain focus, so please reach out if you need help.
I am proud to be a part of our Sea King family and am always here to support you.

Be Well-
Micah J. Farrell
Principal of PVIS
Important this week:
Progress Reports
ELITE Intervention
Halloween Costume Contest
Halloween Family Movie Night
GATE Testing
Fall Sports Are Back
Breast Cancer Awareness Day (wear pink)
Dr. Cherniss is looking for middle school students to join the Middle School Roundtable

MOD PIZZA FUNDRAISER
THURSDAY, OCTOBER 14 - 10:30AM-10PM
Support PVIS Music by ordering lunch or dinner from MOD.
Enter the code GR202120P online or mention it at the register.
____________________________
Student Progress Reports:
Any student that is currently:
Earning a C- or below in a general academic class
A B- or below in an accelerated course
And/or a "N/U" in their citizenship marks
will receive a progress report.
Please note that progress reports will be visible on Aeries Wednesday, October 13.
If you have any concerns about your student's academic progress, don't hesitate to get in touch with your teacher/s. Also, please remember that all students have an assigned School Counselor that can assist students with organization, educational strategies, and more visit our PVIS School Counselor's Webpage.
_________________________________
ELITE Intervention Math and ELA Program
Students were identified based on iReady scores, academic performance, and teacher recommendations. The program will run from October to December. If space permits, we will enroll students that were not recommended; please email your student's School Counselor if interested.
_________________________________
LEADERSHIP EVENTS

___________________
GATE Testing
We will be administering the NNAT3 assessment to identify potentional GATE students during the week of November 2-5. This test is open to all 6th-grade students. Please be sure to complete the permission slip no later than October 15.
I
f you have a 7th-grade student who is new to PVPUSD or could not test last year, your child can test this year. Please
CLICK HERE
to complete the form:
___________________________
Flag Football & Girl's Volleyball Are Back!
Thank you to our very generous parents and teachers that have volunteered to coach these athletic teams!
Girl's Volleyball Try-Outs: Wednesday (10/13) and Thursday (10/14) 3-4 PM on the PVIS blacktop.

Flag Football- Try-Outs: Thursday (10/14) at the PVIS big field from 3-4 PM.
* To try out ALL STUDENTS MUST:
1. Either provide proof of COVID vaccination or a negative COVID test. District testing sites are available; please visit and register
PVPUSD COVID Testing Information
2. Must
CLICK HERE
to print/complete the forms & bring them on the first day of tryouts.
Email Mr. Hay with your vaccination proof or negative test before try-outs
hayk@pvpusd.net
______________________
Connect With Your School Counselor and/or Support Specialist

Our support staff is here to support you. Learn more about schedule changes, counseling support, and more.

Read More...
Flag Football & Girl's Volleyball Are Back

Thank you to our very generous parents and teachers that have volunteered to coach these athletic teams.

Read More...
Breast Cancer Awareness Day

Before school on October 14, 2021, the PVIS leadership students will be at drop-off with pink lemonade, pencils, and signs to promote the event. If you would like to donate to the Breast Cancer Research Foundation, cans will be available.

Read More...
Leadership Halloween Family Movie Night

On October 29, from 6-9PM on the PVIS small field our Student Leadership program will be hosting a family Halloween movie night. 10$ tickets will be sold to benefit our leadership program during the week of October 24th. Concessions will also be available for sale. Please note that masking, health screening, and social distancing will be enforced during the event.

Read More...
Students Needed for the Superintendent Intermediate Students Roundtable!

Dr. Cherniss is looking for intermediate school students who would like to be part of a monthly RoundTable. Students will meet once a month with the superintendent to discuss what it is like being a student. Meetings will be held via zoom from 4-5 p.m. the 4th Tuesday of every month (unless holiday/break) and participants are asked to commit for at least two trimesters. Space is limited. If you are interested in applying, please use the below link to complete the application by Friday, October 15th. The first meeting is scheduled Tuesday, October 26th.

Read More...
Here's What You Need to Know - COVID Positives, Close Contacts, Quarantine and Testing

PVPUSD will follow the MOST RECENT September 2021 modified quarantine guidelines set forth by the LA County Department of Public Health, which allow an unvaccinated student with exposure to a confirmed COVID-19 case to continue in-person instruction while in quarantine. Students under this modified quarantine may attend class but cannot participate in extracurricular activities after school hours.

Read More...
Lunchtime Expectations

Please review this important message. Produced, edited, and recorded by our very own Sea King News.

Read More...
PVIS PTSA Gifting Newsletter Article - October

Parents! Check out what is new thanks to PTSA gifting!

Read More...
Support Booster Club Today

The PVIS Booster Club supports an incredibly diverse collection of academic activities, clubs and lunchtime events, music & drama, and athletics. We work to provide a way for every student to feel connected and have a positive middle school experience. 100% of all funds raised during registration will be used to support funding of PVIS's four A's – Academics, Activities, Arts and Athletics.

Read More...
Bring Out The BEST at PVIS: JOIN PTSA

We invite you to join the PVIS PTSA and help support the students, teachers, staff, and parents in the Palos Verdes Intermediate School community in shaping our wonderful and successful school.

Read More...
District Testing Update

Testing will only be available to students and staff.

Read More...
District Message Regarding COVID Vaccination Status

Please read the District's latest email regarding vaccination status.

Read More...
SUPPORT PEF

Every student. Every school. Everyone's responsibility.

Read More...
PVPUSD Daily Health Screen

Green screens are required to enter campus.

Read More...
OCTOBER 13 BOARD OF EDUCATION MEETING

CLICK HERE TO REVIEW THE AGENDA AND SUBMIT PUBLIC COMMENTS.

Read More...
OCTOBER 11 BUDGET ADVISORY COMMITTEE MEETING

CLICK TO REVIEW AGENDA

Read More...
PVPUSD Fall Parent Education Series

Save the Dates! Let's Learn & Grow Together!

Read More...
Are you following us on Social Media?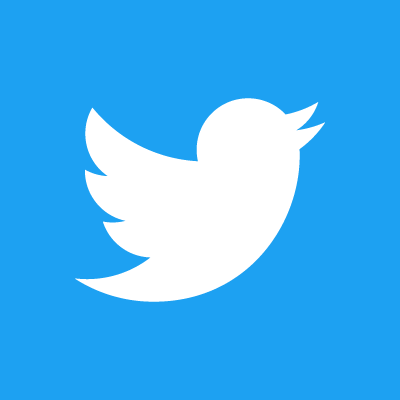 @PVIS_Seakings
|
@Principal_PVIS
|
@PVISASB
All District programs, activities, and practices shall be free from unlawful discrimination, including discrimination against an individual or group based on race, color, ancestry, nationality, national origin, immigration status, ethnic group identification, ethnicity, age, religion, marital status, pregnancy, parental status, physical or mental disability, sex, sexual orientation, gender, gender identity, gender expression, or genetic information; a perception of one or more of such characteristics; or association with a person or group with one or more of these actual or perceived characteristics.
Title IX Contact: Richard Licciardello, 310-378-9966 x 417
Section 504 Contact: Michael Bosler, 310-378-9966 x 444
375 Via Almar, Palos Verdes Estates, CA 90274