Sea King Families,
It has been a great year! We have made friends, learned, played, ran, danced, cheered, smiled, cried, adventured, celebrated, found success, dealt with disappointment, ate pizza, and many more memories we will all take with us as we wish our 8th-grade class the best of luck in high school and welcome our newest class of 6th grade Sea Kings in the fall.
I am grateful to lead this school in this community and proud to call myself a Sea King!

Have a great summer- Be Well and Be Legendary
Micah J. Farrell
Principal
LOOK AHEAD:
Wednesday | June 7
Minimum Day Dismissal 12:15pm
8th Grade Promotion 4pm
Thursday | June 8
Last day of school 12:15pm dismissal
_______________________________________________
_______________________________________________
PVIS Promotion Ceremony Information
Wednesday, June 7, 2023, @ 4:00 PM
The 8th Grade Promotion Ceremony will be held on the small field at Palos Verdes Intermediate School, located at 2161 Via Olivera, Palos Verdes Estates.
All 8th-grade students must report to the front of the library at 3:30 PM for the processional lineup.
The Ceremony will start promptly at 4:00 PM lasting approximately one hour. Student names will be called at the beginning of the Promotion Ceremony.
DRESS
: Student attire should reflect the seriousness and formality of this event. Flip-flops, shorts, and jeans are not acceptable. Because the ceremony is on the grass, high heels are not recommended.
PARKING
: General, VIP, and handicapped parking will be available on the school side staff lot, blacktop area, and the surrounding streets. Illegally parked cars will be towed. No limousines are allowed on campus. The front parking lot is reserved for PVIS staff only.
ADMISSION/SEATING
: No tickets are required. Seating is first come, first served. The only reserved seating at the Ceremony will be for the 8th-grade students and the Auction Event Winners.
Please do not arrive before 3:00 PM as the seating area will not be accessible to guests prior to this time.
GENERAL INFORMATION
: Graduating 8th-grade students may not bring cameras, purses, phones, coats, bouquets, etc. There will be no secure storage for such items and they will not be allowed in the processional.
Students, parents, and guests are asked to respect the other students and families. Please turn cell phones off, remain in your seat, and do not leave your seat during the Ceremony. A professional photographer will take quality photos as each student receives his/her certificate. Plan to meet your child on the field after the conclusion of the Ceremony. The photographer will be available to take family photos after the Ceremony.
PROMOTION CERTIFICATES
: Promotion Certificates will be mailed home prior to the Promotion Ceremony.
PHOTOS
: Students will have a picture taken as they receive their congratulatory handshake. This option assures quality pictures so parents can relax during the ceremony. Micah Farrell will send out a link to view and download pictures after the Ceremony.
HANDICAP PARKING/SEATING
: We will have a limited number of handicapped spaces available for both parking and seating. Please contact Lynn Nuber, Office Manager, immediately. She can reached at
[email protected]
_________________________________________
The immunizations for 7th-grade advancement remain in place.
To meet the requirements of the California School Immunization Law, Health and Safety Code Section 120325 - 120375, all 7th-grade students need:
Tetanus, Diphtheria, Pertussis (Tdap) —1 dose
Varicella (Chickenpox) — 2 doses
If you have not done so yet, please mail proof of your child's immunizations to Palos Verdes Intermediate School or email a copy to our School Nurse at [email protected].
According to state law, we cannot allow your child to attend unless we receive proof that the above requirements are met prior to August 23, 2023.
________________________________________
And Now.. Our 8th Grade ELA Classes Present to You... The Diorama Rama!!
__________________________________
Connect With Your School Counselor and/or Support Specialist

Our support staff is here to support you. Learn more about schedule changes, counseling support, and more.

Read More...
8th Grade Promotion Information

Please click here for more details

Read More...
TEXTBOOK RETURN

Please bring back books you have from previous years too.

Read More...
Intermediate Math Pathway

Grade 6 --> Grade 7 --> Grade 8 --> Grade 9 (HS)

Read More...
PVIS SPSA 2022-23

Single Site Student Action Plan: This is our school specific student achievement and facility plan. Please take a moment to review.

Read More...
PEF Summer School at PVIS | June 20 - July 14 @8:15am - 12:30pm

Read More...
Palos Verdes Intermediate Summer School

June 20 - July 14, 2023 | 8:15 am - 12:30 pm

Read More...
SUMMER SPORTS ALLIANCE | June 12, 2023

SSA camps are for incoming 9th - 12th graders

Read More...
Welcome to PVIS!

Welcome to PVIS Promotional Video

Read More...
Board of Education Regular Meeting | 06/07/2023 - 05:30 PM

Click here to review upcoming agenda

Read More...
IMPORTANT: Know Your Zone

Plan. Prepare. Evacuate.

Read More...
Reflections 2023-24

Theme: "I am Hopeful Because…"

Read More...
Teen Night at the Palos Verdes Street Fair & Music Festival

Friday, June 9th, 2023, 5-10 PM

Read More...
Are you following us on Social Media?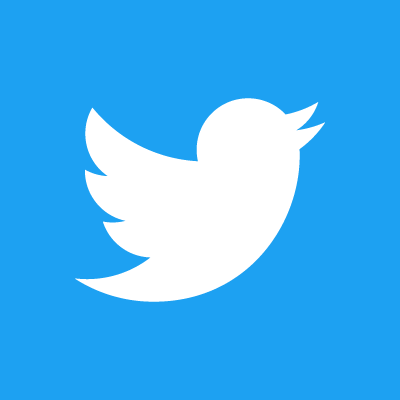 _____________________________
All District programs, activities, and practices shall be free from unlawful discrimination, including discrimination against an individual or group based on race, color, ancestry, nationality, national origin, immigration status, ethnic group identification, ethnicity, age, religion, marital status, pregnancy, parental status, physical or mental disability, sex, sexual orientation, gender, gender identity, gender expression, or genetic information; a perception of one or more of such characteristics; or association with a person or group with one or more of these actual or perceived characteristics.
Title IX Contact: Richard Licciardello, 310-378-9966 x 417
Section 504 Contact: Michael Bosler, 310-378-9966 x 444
375 Via Almar, Palos Verdes Estates, CA 90274