Sea Kings Families,
We capped off our final week of school before spring break with a vignette of Shrek Jr. performed by our drama department for our Board of Education meeting (March 22, 2023). The cast and crew did a fantastic job and continue to amaze me every year. A special thank you to Ms. O, Ms, Palmer, and the many parent volunteers that make this program successful! Fine arts programs are often the first cut when the budget gets tight, but we have sustained and often exceeded expectations in large part because of our parent boosters.
We could not do it without our community support, thank you, parents. Students flourish in school both academically, personally/socially when they find their niche; the thing they are passionate about and that motivates them-drama programs are one of those beautiful places:)
Be Well...Micah J. Farrell, Principal
__________________________________________
Rising 7th and 8th Grade Students Interested in Leadership Elective for Next Year? The Leadership Elective is a year-long class that provides service to the school in conjunction with ASB. Students in Leadership will be asked to perform a variety of tasks and services for other teachers, school events, and PVIS activities.
Students in Leadership should be enthusiastic about participating in school events, able to focus on different tasks and be proactive when called on to problem-solve. Leadership students should be able to work efficiently, safely, and with focus when asked to do jobs and tasks out of the teacher's direct supervision.
Submission of an application does not guarantee acceptance into the Leadership Elective. The deadline for the application is April 12, 2023.
Student Leadership Application Link
__________________________________________

Congratulations to our 8
th
grade PVIS Science Research Students for competing at the 73
rd
Annual LA County Science and Engineering Fair last week! This year, these research students conducted independent research in a field of their choice while earning elective credits in a Science Research class. Students are to be commended for developing their own investigative questions and research plan, carrying out their experimentation, analyzing their data, and improving their presentation skills by discussing their findings with judges at the fair. If you are interested in learning more about the 8
th
grade Science Research class, please contact Julie Munoz at
[email protected]
.
Recognition or Honorable Mention
Melina A.
Justin B.
Vik G.
Nick H.
Daniel H.
Samuel S.
Nolan V.
Alan W.
__________________________________________
Pali Update: 7th graders attending Camp Pali (April 19-21). Cabin request forms were completed by students in science classes on Thursday. Final assignments will then be organized by teachers.
Parents, please remember to fill out the paperwork sent to you directly from Pali as soon as possible. Your student will not be able to attend without it being complete.
__________________________________________
PVIS at the Special Olympics of Southern California and PV High Schools Unified Track Meet
On Thursday, March 23, 2023 Mr. Vrbka's students were invited to participate in this wonderful event at Peninsula High School where inclusivity is the star.
___________________________________________
SPARK Awards for March
(Students Practicing Respect and Kindness )

Connect With Your School Counselor and/or Support Specialist

Our support staff is here to support you. Learn more about schedule changes, counseling support, and more.

Read More...
Save the Date for the Sea King Fling

PVIS Booster Parent Social @ Saturday, April 8th 6:30-10PM

Read More...
Welcome to PVIS!

Welcome to PVIS Promotional Video

Read More...
Intermediate Math Pathway

Grade 6 --> Grade 7 --> Grade 8 --> Grade 9 (HS)

Read More...
iReady Assessment Dates

Please save the dates for the upcoming iReady test dates and begin having conversations with your students.

Read More...
PVIS SPSA 2022-23

Single Site Student Action Plan: This is our school specific student achievement and facility plan. Please take a moment to review.

Read More...
Yearbook Sales Open!

Please follow the link to purchase a PVIS 2022-23 yearbook! Hurry to order prices go up soon!

Read More...
7th Grade PALI Science Camp Information

Parent informational night & PVIS required paperwork.

Read More...
Ed Services Weekly Communications

Week of March 20-24

Read More...
PVPHS Auditions for Drama I Honors | April 5, 2023

All incoming 9th graders

Read More...
Palos Verdes Peninsula High School Counseling Office

Grade 8 Parent/Guardian Information Night April 6, 2023 @5:00 p.m. – 7:30 p.m.

Read More...
PEF Summer School at PVIS | June 20 - July 14 @8:15am - 12:30pm

Read More...
Are you following us on Social Media?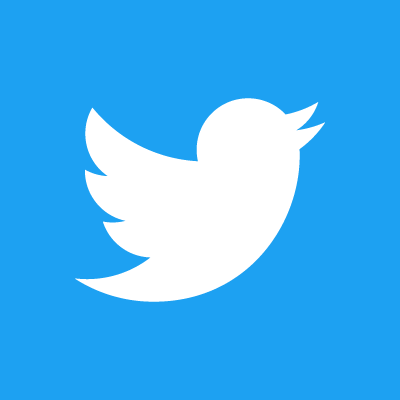 _____________________________
All District programs, activities, and practices shall be free from unlawful discrimination, including discrimination against an individual or group based on race, color, ancestry, nationality, national origin, immigration status, ethnic group identification, ethnicity, age, religion, marital status, pregnancy, parental status, physical or mental disability, sex, sexual orientation, gender, gender identity, gender expression, or genetic information; a perception of one or more of such characteristics; or association with a person or group with one or more of these actual or perceived characteristics.
Title IX Contact: Richard Licciardello, 310-378-9966 x 417
Section 504 Contact: Michael Bosler, 310-378-9966 x 444
375 Via Almar, Palos Verdes Estates, CA 90274