Sea Kings Families,
Meaningful connections are the hallmark of healthy relationships. They take continual effort and nourishment, but when you establish these connections their benefits are far-reaching.
I truly believe connections with people are the cornerstone of a successful school and ultimately success for students. Moreover, when connections are made there is more inclusivity, respect, and acceptance of each other. Middle school is challenging enough, and to be our

PVIS BEST

we must build each other up, recognize we have more in common than not, and focus on respectful open lines of communication.
Over the past few years, we have noticed data in our Healthy Kids Survey in two areas that needed improvement. The two areas, as reported by 7th graders: are "School Connectedness" and "Caring Adults". In order to improve these two areas, we as a staff planned and executed larger-scale programs and events, like PBIS, spirit days, class rallies, community events, and counseling referral systems. On smaller scales, we made concerted efforts to reach students individually, focusing on their well-being as much as their academic progress.
Every interaction with a student is seen as an opportunity for our staff to reach and connect with a student. The challenge is to be "that one caring adult" for any student. I am proud to report that our results from the Healthy Kids Survey in the two areas increased as follows:
"School Connectedness" +10%
"Caring Adults" +8%.
I recognize that for a lasting change, I must lead by example with our entire PVIS community and I am committed to continuing this and creating a school environment that is welcoming and caring for all students.
Thank you to our teachers and staff for your caring dedication in helping to improve the the student experience!
Micah J. Farrell, Principal
"Be Legendary"
_________________________
SEE YOU AT THE SHOW!
.
_____________________
REMINDER: Trimester 2 Ends Friday, March 3. Please reach out to your school counselor for academic support.
__________________________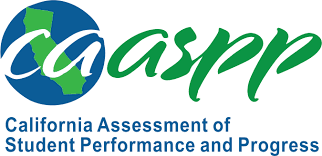 ____________________
Connect With Your School Counselor and/or Support Specialist

Our support staff is here to support you. Learn more about schedule changes, counseling support, and more.

Read More...
PVIS Presents - Shrek The Musical JR.

March 2 - March 11

Read More...
iReady Assessment Dates

Please save the dates for the upcoming iReady test dates and begin having conversations with your students.

Read More...
5th Grade Parent Night 2/28

5th Grade Parents..Please join us on February 28, 2023, in the MPR at 6 PM for intermediate school informational

Read More...
Save the Date for the Sea King Fling

PVIS Booster Parent Social @ Saturday, April 8th 6:30-10PM

Read More...
PVIS SPSA 2022-23

Single Site Student Action Plan: This is our school specific student achievement and facility plan. Please take a moment to review.

Read More...
Yearbook Sales Open!

Please follow the link to purchase a PVIS 2022-23 yearbook! Hurry to order prices go up soon!

Read More...
PVPUSD Curricular and Instructional Monthly Webinars

New this year, the PVPUSD Educational Services Division will be hosting a series of monthly webinars on curricular and instructional practices. The purpose of the webinars is to share the wonderful things that the District and school sites are doing. The webinars will be hosted by the Educational Services staff and teachers to co-present on their content area.

Read More...
PVPUSD Parent Consults And Support

Parenting can be very rewarding, but it can also be challenging at times.

Read More...
Music In The Garden | March 4, 2023 12:00 ~ 4:00 PM

At South Coast Botanic Garden

Read More...
Las Ninas Recruitment

A unique Mother-Daughter experience that develops meaningful connections.

Read More...
7th Grade PALI Science Camp Recorded Webinar And Sign Up Information

Parent night webinar recording and required paperwork.

Read More...
Prospective Members Information Meeting for Luminaries and NOVAS

TMMC Hoffman Health Conference Center| Thursday, April 6, 2023 6:30 – 7:30 pm

Read More...
Ed Services Weekly Communications

Week of February 6 - 10, 2023

Read More...
Ed Services Weekly Communications

Week of February 13 – 17, 2023

Read More...
Ed Services Weekly Communications

Week of February 21 – 24, 2023

Read More...
Team Together Against Cancer

On Saturday, 3/4/23 12 - 3 pm at Averill Park

Read More...
Are you following us on Social Media?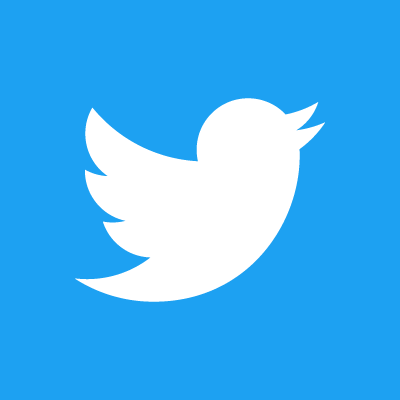 _____________________________
All District programs, activities, and practices shall be free from unlawful discrimination, including discrimination against an individual or group based on race, color, ancestry, nationality, national origin, immigration status, ethnic group identification, ethnicity, age, religion, marital status, pregnancy, parental status, physical or mental disability, sex, sexual orientation, gender, gender identity, gender expression, or genetic information; a perception of one or more of such characteristics; or association with a person or group with one or more of these actual or perceived characteristics.
Title IX Contact: Richard Licciardello, 310-378-9966 x 417
Section 504 Contact: Michael Bosler, 310-378-9966 x 444
375 Via Almar, Palos Verdes Estates, CA 90274