Spark Awards Winners for January.
Students Practicing Acts of Respect and Kindness
_____________________
SeaKings Families,
All eyes were on Lebron James last week as he broke the all-time NBA scoring record set by Kareem Abdul-Jabar which stood for 39 years. Why is it important, and what does it have to do with PVIS students?
Breaking a record of any kind is inspiring and especially for kids. Their youthful exuberance makes them feel they can do it too. They may not become the next Lebron James or Mia Hamm but, there is a supreme value in trying and striving for excellence.
Adults on another level, see another person do something extraordinary and feel a connection on a human-to-human level. I read Kareem Abdul Jabar's blog about the recording-breaking event and he said it best "seeing something impossible done, is a reminder to us that if one person can do it- then somehow we all share in that achievement."
Connections, HumanKind, and Dedication!
Micah J. Farrell,
Principal
___________________________
__________________________
All Pro Dads n Moms Breakfast February 8, 2023
Thank you PTSA for sponsoring this event and opportunity for our students and parents to come together and connect. Appreciate Mr. Scholmer and Mr. Reis for guiding the topics of discussion.
_____________________________
National School Counseling Week February 6-10, 2023

Thank You,
Mrs. McKenna and Ms. Li,
for supporting our students academically, personally, and socially every day!
___________________________
STEM Robot Sumo Contest Winners!
In this double-elimination tournament, each team/robot tries to push the other robot off a raised circular platform. Mr. Garman said this was the most amazing match he had ever seen. The 2 robots met in the center of the ring and it looked dead even for a few seconds. Then the boy's robot started slowly pushing the girl's robot backward. The rear wheels of the girl"s bot slide off the platform and the robot tilted backward. The light sensor on the front of the boy's robot detected the edge of the platform so it stopped and backed up. The girl's robot climbed back onto the platform and flew across the platform catching the retreating boys' robot as it started to turn. Pushed the boy's robot sideways off of the platform!
Connect With Your School Counselor and/or Support Specialist

Our support staff is here to support you. Learn more about schedule changes, counseling support, and more.

Read More...
PVIS SPSA 2022-23

Single Site Student Action Plan: This is our school specific student achievement and facility plan. Please take a moment to review.

Read More...
PVIS Presents - Shrek The Musical JR.

March 2 - March 11

Read More...
5th Grade Parent Night 2/28

5th Grade Parents..Please join us on February 28, 2023, in the MPR at 6 PM for intermediate school informational

Read More...
8th Graders and Parents-AVID Information

8th-grade students and parents AVID information available now- deadlines approaching.

Read More...
Yearbook Sales Open!

Please follow the link to purchase a PVIS 2022-23 yearbook! Hurry to order prices go up soon!

Read More...
iReady Assessment Dates

Please save the dates for the upcoming iReady test dates and begin having conversations with your students.

Read More...
PVPUSD Curricular and Instructional Monthly Webinars

New this year, the PVPUSD Educational Services Division will be hosting a series of monthly webinars on curricular and instructional practices. The purpose of the webinars is to share the wonderful things that the District and school sites are doing. The webinars will be hosted by the Educational Services staff and teachers to co-present on their content area.

Read More...
New STEM Courses Available

PVNet Academy for STEM, nonprofit Technology Center in RHE

Read More...
PVPUSD Parent Consults And Support

Parenting can be very rewarding, but it can also be challenging at times.

Read More...
PV Library District Event | February 26, 2023 @2pm Peninsula Center Library Community Room

Announcing The 14th Annual Living History Museum of African American Heroes!

Read More...
50th Anniversary Art Contest

Artwork submissions will be accepted until the end of the day on Tuesday, February 28.

Read More...
Model United Nations

Meetings are on Tuesdays 6:oopm @YMCA, starting 1/31/2023

Read More...
PVIS NJHS Winter Clothing Donation Drive

Winter clothing drive to help those affected by the earthquake in Turkey. Monday 2/13-Thursday 2/16

Read More...
Save the Date for the Sea King Fling

PVIS Booster Parent Social @ Saturday, April 8th 6:30-10PM

Read More...
PVIS Drama Presents - Shrek The Musical JR.

Shrek & Fundraiser

Read More...
Palos Verdes High School World Language Department

Chinese, French, Korean, and Spanish Placement Test

Read More...
Peninsula High School World Language Placement Tests | March 2023

Read More...
Music In The Garden | March 4, 2023 12:00 ~ 4:00 PM

At South Coast Botanic Garden

Read More...
Las Ninas Recruitment

A unique Mother-Daughter experience that develops meaningful connections.

Read More...
7th Grade PALI Science Camp Recorded Webinar And Sign Up Information

Parent night webinar recording and required paperwork.

Read More...
Are you following us on Social Media?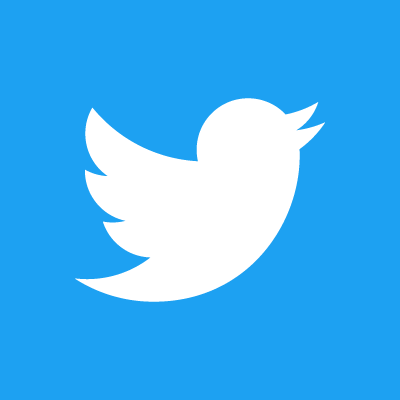 _____________________________
All District programs, activities, and practices shall be free from unlawful discrimination, including discrimination against an individual or group based on race, color, ancestry, nationality, national origin, immigration status, ethnic group identification, ethnicity, age, religion, marital status, pregnancy, parental status, physical or mental disability, sex, sexual orientation, gender, gender identity, gender expression, or genetic information; a perception of one or more of such characteristics; or association with a person or group with one or more of these actual or perceived characteristics.
Title IX Contact: Richard Licciardello, 310-378-9966 x 417
Section 504 Contact: Michael Bosler, 310-378-9966 x 444
375 Via Almar, Palos Verdes Estates, CA 90274