Sea Kings Families,
What a great week we had at PVIS! We celebrated Red Ribbon Week with our pledge and commitment to a healthy, drug-free lifestyle.
HUGE thank you to Ms. O and her awesome crew of teachers and student leaders who planned our spirit day activities all week. Thank you also to Mrs. McKenna and Ms. Li, our School Counselors who provided guidance lessons on healthy choices.
Our Halloween Family Move Night was also a big success and thank you to all those that came out to support our leadership program while enjoying the fall festivities.
We held our full-scale emergency evacuation drill was held on Wednesday and it was very successful.
The safety and welfare of our students and staff are our highest priority.
The goal of this training drill is to improve our ability to protect students, save lives, and reduce injuries. They allow us to evaluate our emergency operations plan and improve our response skills. As part of the drill, the students and staff will participate in the activation of our school's Emergency Safety and Organization Plan.
Be Well...Micah J. Farrell, Principal
_______________
_______________________
On Tuesday (11/1) and Wednesday (11/2) all 6th graders will participate in Fulcrum team-building experience as part of our annual tradition of connecting our students to one another and enriching their overall first-year at PVIS.
Students with last names that begin with A-L will participate during 3rd and 4th period on 11/1 and students with the last names M-Z will participate on 11/2 (same time schedule) on our large field.
Students will participate in 'get to know activities' and the culminating event and student favorite- building a 'car' out of an assortment of odds and ends for a team race!
Thank you to our PTSA for sponsoring Fulcrum for our students.
______________________________________________________________
7th Grade Parents whose child will be attending the trip must attend the PALI Parent virtual Meeting, Tuesday, November 1, at 5:00 PM.

At Camp PALI, students will experience outdoor science education. Students gain a greater understanding of the world around them in a natural and beautiful California mountain environment. PVIS teachers and staff will chaperone the trip and assist the very talented Camp PALI staff.
Please fill out the Student Expectation Agreement (below) & Webinar Registration (student expectation agreement requires student PVPUSD login)
______________________________________
PVIS Families... You Are Invited For A Special Screening Of...
_________________________________
Starting November 2 PVIS National Junior Honor Society Students will be offering free/drop-in ELA and math tutoring in the library during lunch.
________________________________
.
We Crushed It! Thank You PVIS Families That Helped Us Beat Our Goal!
_____________________
Connect With Your School Counselor and/or Support Specialist

Our support staff is here to support you. Learn more about schedule changes, counseling support, and more.

Read More...
Halloween Contest and Costume Guidelines

October 31st at lunch

Read More...
PVIS NJHS Tutoring

Drop-In tutoring in the library at lunch. Tuesday - Friday.

Read More...
7th Grade Parent PALI Parent Virtual Meeting

November 1st at 5:00pm on Zoom

Read More...
6th Grade Fulcrum

November 1st and 2nd 1030am - lunch

Read More...
Parent Screening " Screenagers; Growing Up In The Digital Age"

November 9th

Read More...

Holiday Shop and Sip | December 3, 2022 (Saturday) @11am-3pm

Help support and fund important academics, arts, athletics and activities at PVIS

Read More...
iReady Assessment Dates

Please save the dates for the upcoming iReady test dates and begin having conversations with your students.

Read More...
Yearbook Sales Open!

Please follow the link to purchase a PVIS 2022-23 yearbook! Hurry to order prices go up soon!

Read More...
2022 Torch Run | November 1, 2022 (Tuesday) @ 10 AM

Starts at Lunada Bay Elementary School Route: Paseo Del Mar LBE - PVHS - Malaga Cove

Read More...
PVPUSD Fall Parent Education Series events

Save the Dates: November 1, 2022 |December 6, 2022|December 13, 2022

Read More...
PVPUSD Curriculum Webinars

New this year, the PVPUSD Educational Services Division will be hosting a series of monthly webinars on curricular and instructional practices.

Read More...
Are you following us on Social Media?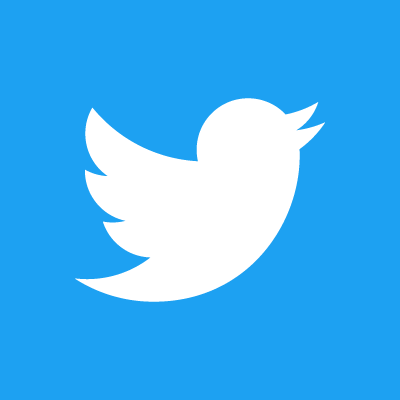 _____________________________
All District programs, activities, and practices shall be free from unlawful discrimination, including discrimination against an individual or group based on race, color, ancestry, nationality, national origin, immigration status, ethnic group identification, ethnicity, age, religion, marital status, pregnancy, parental status, physical or mental disability, sex, sexual orientation, gender, gender identity, gender expression, or genetic information; a perception of one or more of such characteristics; or association with a person or group with one or more of these actual or perceived characteristics.
Title IX Contact: Richard Licciardello, 310-378-9966 x 417
Section 504 Contact: Michael Bosler, 310-378-9966 x 444
375 Via Almar, Palos Verdes Estates, CA 90274