We all have our regular schedules or routines we fall into throughout the week, and while routine and structure serve an important role, sometimes we fall into more unhealthy habits and patterns that can be hard to recognize or get out of. As the weather gets nicer it's a good time to remember the importance of switching up our routines and environment every so often to expose ourselves to different positive activities and surroundings that can help improve our mood and pull us out of unhealthy habits. Here are some simple mood-boosting activities for students to try out and rotate into their regular schedule, especially if they have been feeling somewhat stuck or down recently.
Exercise – physical exercise can look different for everyone and can be as simple as just going for a walk – exercise can help release stress or built-up tension, help improve energy, and help release dopamine chemicals in our brain that make us feel happier
Creative expression – creative outlets often help us to express different thoughts or feelings we have been experiencing, help stimulate a different part of our brain, and help engage us both physically and mentally in a positive activity – creative expression can take many forms… try journaling, writing poems or songs, painting or drawing, arts and crafts projects, doing photography, dancing, singing, playing music, or any other creative expression that feels good for you!
Quality time with others – talking and spending quality time with friends or family can help us feel more connected and reduce feelings of sadness and loneliness – positive social interactions can also help with releasing chemicals in the brain that increase our mood – quality time might be just be sitting and talking with someone or could be engaging in an activity together with someone
Enjoy nature – don't underestimate the power of some fresh air and sunshine to help clear and refresh our minds – changing up our regular scenery to get outside and take in some natural beauty or just enjoy some nice weather and soak up some extra vitamin D can help stimulate positive feelings and improve our overall health
Turn off our phones/screens – this might feel hard or impossible for some, but it's important to practice setting down our phones and taking some time away from them to soak up the world around us – increased awareness of our senses and the world around us can help to clear our minds, as well as help ground and re-center ourselves when feeling upset or off-balance
Do something for someone else – the act of giving gifts is often more rewarding than receiving them – doing something nice for someone else also releases chemicals in our brains that make us feel good and can lead to us feeling better about ourselves and more connected with others around us
If you would like to meet with your school counselor - CLICK HERE
· Suicide Prevention Lifeline: (800) 273-8255
· Crisis Text Line: text word "HOME" to 741-741
· Didi Hirsch Mental health Services: (877) 727-4747
· L.A. County Mental Health Services: (800) 854-7771
· The Trevor Project: (866) 488-7386
_______________________________
TEACHER APPRECIATION WEEK
Please join us in celebrating our incredible teachers this week!!
______________________
Connect With Your School Counselor and/or Support Specialist

Our support staff is here to support you. Learn more about schedule changes, counseling support, and more.

Read More...
Teacher Appreciation Week

Monday 5/2 through Friday 5/6

Read More...
PVIS Garden Volunteer Day | Monday, May 2, 2022

Please join us for an after-school volunteer workday at PVIS Sea King Farm on Monday, May 2nd from 2-3 pm.

Read More...
PVPUSD Friday Message - April 29, 2022

A message from the Superintendent

Read More...
CAASPP TESTING

We continue CAASPP Testing this week.

Read More...
Yearbook Sales Open!

Please follow the link to purchase a PVIS 2021-22 yearbook! Hurry to order prices go up soon!

Read More...
8th Grade Promotion Ceremony and Activities

We are looking forward to celebrating our 8th graders. Learn how you can help here.

Read More...
8th Grade Universal Studios Trip

Friday, May 20th 7:30am - 6:00pm

Read More...
SUMMER PEP 2022 |June 21 - July 15, 2022

Students entering the 6th, 7th, or 8th grade in the fall can enroll in classes at Ridgecrest Intermediate School, Palos Verdes Intermediate School or Miraleste Intermediate School for Summer PEP 2022.

Read More...
Spring Parent Education Trilogy

The District is excited to offer a Spring Parent Education Trilogy beginning 4/21 at 6:00. Please click the links on the flyer to register.

Read More...
FREE VIRTUAL TUTORS AVAILABLE

PVPUSD has partnered with Air Tutors to provide additional support for our students.

Read More...
Are you following us on Social Media?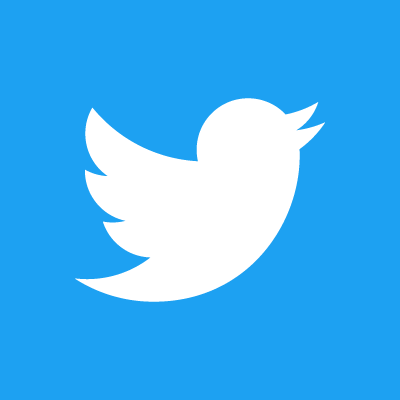 _____________________________
All District programs, activities, and practices shall be free from unlawful discrimination, including discrimination against an individual or group based on race, color, ancestry, nationality, national origin, immigration status, ethnic group identification, ethnicity, age, religion, marital status, pregnancy, parental status, physical or mental disability, sex, sexual orientation, gender, gender identity, gender expression, or genetic information; a perception of one or more of such characteristics; or association with a person or group with one or more of these actual or perceived characteristics.
Title IX Contact: Richard Licciardello, 310-378-9966 x 417
Section 504 Contact: Michael Bosler, 310-378-9966 x 444
375 Via Almar, Palos Verdes Estates, CA 90274