Sea Kings Families,
Thank you for your continued support and flexibility as we continue to follow health and safety procedures. I know it may be overwhelming for some, and others are exhausted by it all, but we forge forward together for our kids.
One thing remains constant amid ever-changing guidelines, and unlike most things, we do have complete control over this one thing: DO NOT SEND YOUR CHILD TO SCHOOL SICK. One critical decision plays an integral part in our community's safety and our
capacity to keep schools open.
Please take a few moments to complete the
daily health check
and
do not send your child to school if they are experiencing any symptoms.
Our teachers and staff are working tirelessly together in the genuine Sea King spirit to support this effort, and we will work with absent students to ensure that no one is penalized for missing school due to illness. Health and safety are our number one priority; everything else is "figureoutable."
We're doing everything we can to manage the situation and communicate promptly and clearly. Thank you to our office staff, counselors, support staff, and instructors; there isn't a single person on this campus who hasn't been asked to do something that isn't their job:) Finally, I'd like to express my gratitude to the District for their assistance and direction.
We appreciate your diligence in continuing to implement all of our safety measures. As a reminder, we ask that all students:
Wear a mask when on campus, and ensure that it is a paper surgical mask or KN95 mask (plain cloth masks or gaiters are no longer sufficient)
Maintain distance from others
Frequently wash your hands, especially before eating
Complete the daily health screen before coming to campus, and do not come to campus sick.
Report positive tests to the Principal and follow protocols (see infographic).
If notified as close contact, follow protocols (see infographic).
__________________________________
__________________________________
____________________________
TESTING RESOURCES
DISTRICT TESTING:
Palos Verdes Peninsula Unified School District will offer PVPUSD STUDENTS and STAFF testing only.
Regular Testing Hours from 12:00 pm with the last test at 4:45 pm.
Testing Sites will be CLOSED as follows:
Monday, January 17, 2022
Masks are required by all visitors regardless of vaccination status at our testing sites.
Testing locations:
Miraleste Intermediate

In front of the lower level gym
Park and walk-up
Palos Verdes High School

In front of the Drama Department
Drive-thru or walk up available
Palos Verdes Peninsula High School

New location 10/11/2021 - Near Silver Spur Building S
Park and walk-up
Free L.A. County Testing

Free COVID-19 testing provided by the County of Los Angeles is available to all residents at drive-up and walk-up testing sites. Appointments are strongly encouraged and can help reduce wait times.
Free At-Home Test KitsAt Home Kit
The L.A. County Home Test Collection program is offering free, at-home COVID nasal swab test kit via mail to all L.A. County residents who have COVID-19 symptoms or think they were exposed. Sign up to have a test kit delivered to your home address at
http://covid19.lacounty.gov/hometest
Testing on the Peninsula
Several urgent care facilities on the Palos Verdes Peninsula offer COVID-19 and antibody testing. For information about costs and insurance coverage, please check with the facility.
Open seven days a week, 9 am-4 pm, no appointment; however, you do need to pre-register (
flowhealth.com
)
Rancho Palos Verdes Urgent Care
28900 South Western Avenue, Rancho Palos Verdes, CA 90275
COVID-19 testing and antibody testing are available. For more information, call 424-702-0500 or visit
urgentmednetwork.com.
Exer Urgent Care
395 Silver Spur Road, Rolling Hills Estates, CA 90274
Palos Verdes Medical Group
550 Deep Valley Drive #319, Rolling Hills Estates, CA 90274
Palos Verdes Medical Group offers drive-thru COVID-19 testing, as well as antibody testing, on the fourth (top) floor of the Promenade on the Peninsula mall. Testing is by appointment only and open to both PVMG patients and community members. Call PVMG at 310-544-6858 or email info@pvmedgroup.com for any questions or to schedule a Telehealth visit.
______________________________
Lunch Schedule
____________________________________
Gently Used or New Books, Sports Equipment, School Supplies and Games NEEDED
We are proud to announce that we have teamed up with the National Football League, the Los Angeles Rams, the Los Angeles Chargers, the Los Angeles Super Bowl Host Committee, and the YMCA of Metropolitan Los Angeles for a Super Bowl community initiative that benefits local schools and children in consistently under-resourced communities.
We are taking part in a Super Bowl donation project called Super Kids-Super Sharing. Our school is collecting gently used (or new) books, sports equipment, school supplies, and games. Donated items will be distributed to area schools and youth programs that serve local children.
Please check your closets, toy boxes, and garage for balls, gloves, cleats, and other sports equipment you are no longer using, and take a moment to clear unwanted books and games off your shelves.
Beginning January 10, bring those items to school and place them in collection boxes located near the school entrance. All types of sports equipment and school supplies, books of all reading levels, video games, and complete board games (with all their pieces) are needed. Items should be in new or good condition.
Join us as the Super Kids here at PVIS share with others and make a difference in the lives of local children this Super Bowl season.
If you have any questions, please contact
Ms. Schofield (schofieldc@pvpusd.net) or
Mrs. Kier (kierl@pvpusd.net).
_____________________________________
Finally, I realize there is no shortage of information, data, and opinions on current events, but I challenge our Sea King Community to focus on what WE CAN CONTROL.
YOU CAN CONTROL staying home when you are sick.
YOU CAN CONTROL being kind to others.
YOU CAN CONTROL how you react to something you may disagree with.
YOU CAN CONTROL showing as much compassion and empathy to others always.
YOU CAN CONTROL pausing to reflect before reacting right away.
We began these Mental Health Minute Messages to pause as a community and reflect on strategies to support mental health. I am sorry we have taken so much time this week on other important information, but want to stress the importance of reading Ms. Samaha's message below. So please take some time to read, reflect, and encourage your student to reach out to our dedicated support staff.
____________________________________
MENTAL HEALTH MINUTE MESSAGE FROM MS. SAMAHA
Coming back to school after a long break could lead to increased stress and anxiety levels for students to re-adjust to daily routines and have more responsibilities and expectations. In addition, increased worries around new Covid-19 concerns and restrictions might add an added layer of stress for students and families right now. So here is a review of some preventative tips and practices to help manage and reduce overall stress levels as we start the New Year.
·

Get Enough Sleep

– consistent routines around when we go to sleep and wake up can help us fall asleep easier and get more sleep each night, lack of sleep can often increase stress levels and disrupt our physical and

mental

health

·

Eat Well & Avoid Harmful Substances

– making sure we get enough to eat and eat regularly throughout the day can help with energy levels and improve overall

health

, high levels of sugars or caffeine (as well as any harmful substances such as alcohol or nicotine) can dysregulate our systems and increase stress and anxiety
· Exercise Regularly – exercise is a great natural way to release stress and tension that builds up and also produces endorphins that help improve our overall mood
·

Learn What Triggers Your Stress

– the more we are aware of what causes our stress to increase, the more we can recognize stressors as they come up and either make changes to reduce some of the stressors in our lives or take extra steps to help ourselves relax and refocus
· Take Breaks – it's essential to take breaks when starting to feel stressed or overwhelmed to be more productive overall – stretch, go for a walk, listen to music, get a snack, talk to a friend, or even walk outside for a

minute

·

Practice Relaxation Techniques

– relaxation techniques such as deep breathing, mindfulness, or meditation are most helpful when we practice them frequently and regularly, try practicing something for a few minutes a day (even when you aren't stressed) to help your body learn the practice and be more effective when stress levels do increase
· Engage in Soothing Activities and Self-Care – try something that soothes your senses and helps your body physically relax, such as smelling lavender, drinking chamomile tea, taking a bath, listening to calming music, stretching or yoga, getting a massage, or even spending time cuddling with your pets
·

Talk to someone

– sometimes a good old fashion venting session is the best remedy for us to release built-up stress we are carrying (writing in a journal is another way to get out your stress if you don't feel like you have someone to talk to)
·

Set Realistic Goals and Expectations

– setting high expectations for ourselves means a higher chance of not being able to fulfill them and can make us feel more overwhelmed, set goals in small attainable steps that feel doable, leading to more likely success at achieving them and helping us feel more accomplished and motivated to take on new goals
Lastly, remember to be KIND to yourself! All of us experience stress, and there are often good reasons for our increased stress and anxiety levels. Try not to get down on yourself for feeling overwhelmed but instead focus on things you can do to feel more in control and help reduce these feelings.
________
If you would like to meet with your school counselor - CLICK HERE
· Suicide Prevention Lifeline: (800) 273-8255
· Crisis Text Line: text word "HOME" to 741-741
· Didi Hirsch Mental health Services: (877) 727-4747
· L.A. County Mental Health Services: (800) 854-7771
· The Trevor Project: (866) 488-7386
_____________________________
Connect With Your School Counselor and/or Support Specialist

Our support staff is here to support you. Learn more about schedule changes, counseling support, and more.

Read More...
Booster Club Athletics Resume

We are excited to resume sports and count on you to help us keep the teams playing.

Read More...
Super Kids-Super Sharing

Sports equipment, book and school supply donation project

Read More...
Parent-Teacher Conferences

January 19 and January 20

Read More...
A Message from the Superintendent

Friday Letter - January 7, 2022

Read More...
Message from Superintendent

Return to School January 3

Read More...
January 12 Regular Board Meeting Agenda

View the January 12 Board of Education Meeting Agenda

Read More...
January 12 Local Control Accountability Plan Committee Agenda

View the January 12 LCAP Committee Meeting Agenda

Read More...
Yearbook Sales Open!

Please follow the link to purchase a PVIS 2021-22 yearbook! Hurry to order prices go up soon!

Read More...
Support Booster Club Today

The PVIS Booster Club supports an incredibly diverse collection of academic activities, clubs and lunchtime events, music & drama, and athletics. We work to provide a way for every student to feel connected and have a positive middle school experience. 100% of all funds raised during registration will be used to support funding of PVIS's four A's – Academics, Activities, Arts, and Athletics.

Read More...
Bring Out The BEST at PVIS: JOIN PTSA

We invite you to join the PVIS PTSA and help support the students, teachers, staff, and parents in the Palos Verdes Intermediate School community in shaping our wonderful and successful school.

Read More...
SUPPORT PEF

Every student. Every school. Everyone's responsibility.

Read More...
PVPUSD Daily Health Screen

Green screens are required to enter campus.

Read More...
Are you following us on Social Media?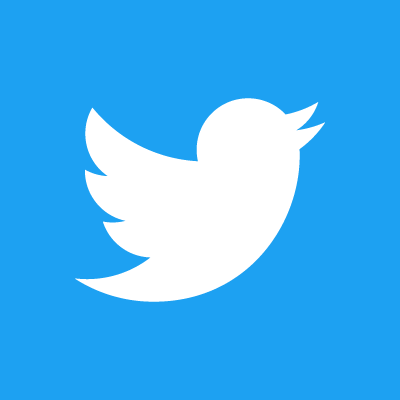 _____________________________
All District programs, activities, and practices shall be free from unlawful discrimination, including discrimination against an individual or group based on race, color, ancestry, nationality, national origin, immigration status, ethnic group identification, ethnicity, age, religion, marital status, pregnancy, parental status, physical or mental disability, sex, sexual orientation, gender, gender identity, gender expression, or genetic information; a perception of one or more of such characteristics; or association with a person or group with one or more of these actual or perceived characteristics.
Title IX Contact: Richard Licciardello, 310-378-9966 x 417
Section 504 Contact: Michael Bosler, 310-378-9966 x 444
375 Via Almar, Palos Verdes Estates, CA 90274