Sea Kings Families,
Let me begin by wishing you all a happy and healthy New Year. I hope you were able to spend quality time with friends and family during the holidays and were able to relax and unwind. Returning to school after an extended holiday is a great opportunity to reaffirm our commitment to learning and, more importantly, to one other!
We will always prioritize the safety of our students and staff on campus. Our school, in collaboration with our District and the Los Angeles County Department of Public Health, will continue to implement health and safety precautions to KEEP OUR SCHOOL OPEN. We'll also work with you, the students' parents and guardians, to keep lines of communication open and share important health information that will keep our entire community safe.
As your principal, I am honored and grateful to work with such exceptional kids, faculty, families, and community members. As we continue cultivating compassionate, imaginative, collaborative learners prepared to navigate and contribute to the ever-changing world, I am confident that we will have a productive and enriching year.
In 2022 let's make PVIS a "way of life" for your children, not merely a place where you "send" them to learn. Consider it something special that we can all be proud of, and that we are all responsible for protecting.
Finally, as we return to school, we will confront new and familiar challenges. Please give our teachers and staff time to adjust; if an issue arises in the coming weeks, please email me or Ms. Egan, and make our site administration your first point of contact for support.
Micah Farrell, Principal
farrellm@pvpusd.net
x37200
Jennifer Egan, Assistant Principal
eganj@pvpusd.net
x37205
Please take a moment to carefully read through updates for our return to school below. We appreciate your support, patience, and more importantly your commitment to being flexible as we move forward.
Nothing is too difficult for us as a team to overcome!!
***Please note Color Battle Fundraiser is postponed for now. We will update you at a later date.
_______________________________
Please make note of the following to Keep Our School Open:
1.
Do not come to campus if you are sick.
(We will do everything we can to work with you to make sure learning does not stop). If you are exhibiting symptoms of any kind, please contact our attendance clerk (below) and DO NOT COME TO CAMPUS.
or
310-544-4816 ext 37500
2. Test before returning to school,
if positive contact me to discuss the next steps. (Farrellm@pvpusd.net or 310.544.4816 x37200).
3. DAILY HEALTH SCREEN: Be ready to show green screen upon entry to campus.
Required, 30 minutes prior to arrival for everyone coming on to campus. (screenshot or print green screen as coverage is not always reliable).
4. Masks will be required to be worn over mouth and nose at all times on campus.
Breaks are encouraged with safe social distance and will be provided throughout the day).
Thank you to a physician/member of our Sea King Community that shared this graphic:
5. Stock up on masks that are:
well-fitted with no gaps
non-cloth
multiple layers of non-woven material with nose wire
IF you do not have a N95 or Kn95 mask
CLICK HERE
to learn how to make surgical masks more effective.
6. Remind your student to maintain social distance during passing and lunch.
7. Starting Monday, we will shift our traditional Nutrition Break to a Mental Health Break. (restroom, stretch, safe mask breaks with safe distance).
8. Lunch areas will be clearly marked and students will enjoy lunch with their grade level.
9. No visitors are allowed on campus.
10. Dress in layers, our windows and doors will remain open in classrooms.
11. BE KIND TO ONE ANOTHER.
_____________________
Connect With Your School Counselor and/or Support Specialist

Our support staff is here to support you. Learn more about schedule changes, counseling support, and more.

Read More...
Message from Superintendent

Return to School January 3rd

Read More...
Parent Teacher Conferences

January 19 and January 20

Read More...
Yearbook Sales Open!

Please follow the link to purchase a PVIS 2021-22 yearbook! Hurry to order prices go up soon!

Read More...
Support Booster Club Today

The PVIS Booster Club supports an incredibly diverse collection of academic activities, clubs and lunchtime events, music & drama, and athletics. We work to provide a way for every student to feel connected and have a positive middle school experience. 100% of all funds raised during registration will be used to support funding of PVIS's four A's – Academics, Activities, Arts and Athletics.

Read More...
Bring Out The BEST at PVIS: JOIN PTSA

We invite you to join the PVIS PTSA and help support the students, teachers, staff, and parents in the Palos Verdes Intermediate School community in shaping our wonderful and successful school.

Read More...
SUPPORT PEF

Every student. Every school. Everyone's responsibility.

Read More...
PVPUSD Daily Health Screen

Green screens are required to enter campus.

Read More...
Are you following us on Social Media?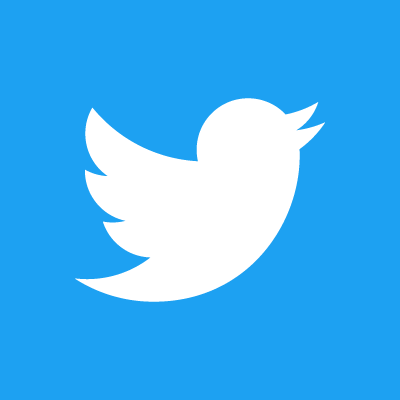 _____________________________
All District programs, activities, and practices shall be free from unlawful discrimination, including discrimination against an individual or group based on race, color, ancestry, nationality, national origin, immigration status, ethnic group identification, ethnicity, age, religion, marital status, pregnancy, parental status, physical or mental disability, sex, sexual orientation, gender, gender identity, gender expression, or genetic information; a perception of one or more of such characteristics; or association with a person or group with one or more of these actual or perceived characteristics.
Title IX Contact: Richard Licciardello, 310-378-9966 x 417
Section 504 Contact: Michael Bosler, 310-378-9966 x 444
375 Via Almar, Palos Verdes Estates, CA 90274