Sea Kings Families,
WE DID IT! We've made it to the last week of the 20.21 school year. I am sure everyone is ready to enjoy their much-deserved summer break. This school year has been unique. We had to navigate through a full year of uncertainty in the wake of the pandemic, but we finished strong.
Thank you for your kindness, grace, and cooperation as our faculty and staff members worked to provide quality learning experiences for our students and support their efforts this entire year. We have been amazed by the flexibility, tenacity, and creativity that our students have shown. We are resilient, and we are confident we will come through this difficult time, having learned important lessons that we plan to build upon next year. We hope you will join us in turning everything we have learned this past year into an opportunity for growth and forward-thinking. If the size of this crisis is associated with the amount of new learning it can generate, surely our potential is limitless when we emerge in the new normal.
Congratulations to our 8th-grade class. We are so proud of every one of you and cannot wait to see all you accomplish in high school! Kudos to all of our students, families, and staff for not only making it through this challenging year but for your tremendous personal and collective growth. We can't wait to see you back on campus on August 25th! We are planning for 100% in-person learning!
Thank you again for your unwavering dedication and support throughout the school year! We did it, and we did it together!
If you need anything over the summer, please reach out, and I will be more than happy to assist you.
I hope that you have a happy and safe summer creating lifelong memories with your families. As always, if you have any questions or concerns, please feel free to contact me at any time.
PS
We would like to create a list of volunteer opportunities for our students. Please
CLICK HERE
to share a project or organization you know of. Throughout the year, our students are looking for opportunities, and we would like to be able to provide a variety of service activities.
_______________________________
A few reminders as we close out...-
Began on Friday for 8th graders and continue Monday for 7th and Tuesday for 6th.
June 9th @ 815-1205 PM. Students meet in front of PVIS.
@ 4 PM. *Students arrive at 3:30 PM at the front of PVIS.
**Please remember students should be dressed in appropriate attire for the ceremony- dressy casual. Please

NO

flip-flops, shorts, jeans, high heels, and short skirts.*
June 10th, 8:15-12:05 PM.
__________________________
South Bay Champions Track and Field
PVIS competed in the Southbay Champions track and field meet last weekend, and we are proud of how hard they have worked this year! Congrats to all on a great season, and thank you to the wonderful coaching staff for a tremendous job!

__________________________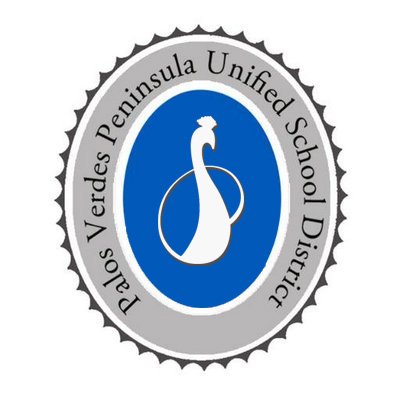 REGISTRATION FOR NEXT YEAR
Please encourage everyone you know, that left the District this year and plans to return, to register as soon as possible. We schedule our classes and teachers based on the students enrolled, so the sooner we know, the better we can plan.

__________________
Reminder!
Text and Chromebook returns began on Friday 6/4 and continue Monday 6/6 and Tuesday 6/7.
__________________________
Registration Required
CLICK HERE
to register for access to the promotion photos our photographers will upload after the ceremony.
_______________________
Connect With Your School Counselor and/or Support Specialist

Our support staff is here to support you virtually. Learn more about schedule changes, counseling support, and more.

Read More...
8th Grade Promotion- Registration Required!-Deadline to Register 6/7/21!!!

The capacity of the promotion ceremony will be limited, only two guests per graduate (live stream will be available).

Read More...
PVIS Drama Presents Aladdin Jr.

Stream our incredible show in the comfort of your own home and support our school. Purchase tickets and concessions here.

Read More...
8th Grade Promotion Ceremony Pictures

Click the link and request access to the pictures from our 8th-grade promotion ceremony.

Read More...
June 8th Regular Board of Education Meeting Agenda

View the June 8th Regular Board of Education Meeting Agenda

Read More...
Public Hearing Notice for the 2021-22 District Budget

The Governing Board of the Palos Verdes Peninsula Unified School District will hold public hearings on the LCAP and the BUDGET OF THE DISTRICT FOR THE YEAR ENDING JUNE 30, 2022, before Final Adoption as required by Education Code Section 42103 and 52062.

Read More...
PVHS Spirit Wear- Last Call for Orders

May 31st is the deadline for PVHS Spirit Wear Orders-

Read More...
Are you following us on Social Media?
All District programs, activities, and practices shall be free from unlawful discrimination, including discrimination against an individual or group based on race, color, ancestry, nationality, national origin, immigration status, ethnic group identification, ethnicity, age, religion, marital status, pregnancy, parental status, physical or mental disability, sex, sexual orientation, gender, gender identity, gender expression, or genetic information; a perception of one or more of such characteristics; or association with a person or group with one or more of these actual or perceived characteristics.
Title IX Contact: Richard Licciardello, 310-378-9966 x 417
Section 504 Contact: Michael Bosler, 310-378-9966 x 444
375 Via Almar, Palos Verdes Estates, CA 90274