Sea Kings Families,
In an effort to keep up on recent trends and information on our current state of events, I came across articles detailing the term, "Toxic Positivity", and while this concept appeals to the snarky and sarcastic side of me, I will continue to make a case for positivity over everything. Not to say that we should ignore negative situations and challenges, but rather, try to keep a lens of positivity and perspective through adversity- knowing from prior experience that things generally work out.
There are positives in fighting for change regardless of the outcome. With so much change happening in our world today, it is easy to fall into pessimism- but I ask you.. "Is there really such a thing as bad pizza?"
We will participate in the Great California Shake Out on Thursday, 10/15 at 10:15am.
Please be sure to review the News & Announcements Section below for detailed information regarding school updates.
Our Booster Club auction is LIVE and packed full of awesome items. Please support our school, and check it out by clicking here.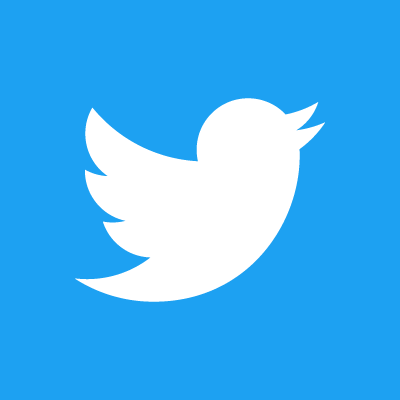 ____________________________________________________
Red Ribbon Week

is fast approaching-- October 19th - 23rd.
We have events planned for the entire school community-- including spirit
dress-up days, a family Kahoot night,lessons and activities in
elective classes, and more!
Be on the lookout for more information.
Janine McKenna
Counselor, A-K
____________________________________________________
GRATITUDE CORNER
"Showing gratitude is one of the simplest yet most powerful
things humans can do for each other."
Randy Pausch
Showing gratitude improves your overall mental health and mood. People who regularly express gratitude for the positive things in their life are shown to be happier overall, leading to lower rates of stress and depression. Showing gratitude can make you more optimistic, and celebrating more of what we are doing right, will help all of us move forward stronger.
CLICK HERE
to acknowledge someone in our PVIS community that you would like to recognize. We will feature these comments on our website, and social media pages.
____________________________________________________
10/14 – Bring your favorite beverage to class day!
10/21 – RED RIBBON SPIRIT WEEK
10/28 – Movie Star Day

Pumpkin Carving Monthly Contest!

Create an ORIGINAL pumpkin carving and submit a picture! Submissions will be due 10/30 and a panel of students and teachers will determine the final winner. Any questions? Email Ms. Schofield at schofieldc@pvpusd.net.

October Monthly Contest Rubric: Pumpkin Carving

Creativity 1 2 3 4 5

Halloween Spirit 1 2 3 4 5

Effort/Neatness 1 2 3 4 5
_________________________________________
NJHS Packets are now Available!!
Watch this video to learn about the requirements and how to calculate your GPA!
Once you confirm you have a 3.65 GPA or higher (without rounding) email Mrs. Kier at kierl@pvpusd.net to get a digital candidate information packet!
The packet is due no later than Monday October 26th 2020 at 6pm.
Questions? Please have the student who is interested in NJHS send Mrs. Kier a private chat in teams or an email.
Packets will only be released to students using their student email or Teams account.
_________________________________________
Connect With Your School Counselor and/or Support Specialist

Our support staff is here to support you virtually. Learn more about schedule changes, counseling support, and more.

Read more...
PVIS Campus Update

Part of what makes our community and schools special is that our campuses serve as a center for gatherings of kids and adults alike. Our campuses are used daily for exercise, organized athletics, and leisure. I believe it is important that we continue to embrace this and welcome community members and students......

Read more...
JOIN "AFTER SCHOOL EATS"

Would you like to join Mrs. Scott in "After School Eats"? A fun interactive Chef Club where you can learn to create fantastic dishes like; homemade pasta, pizza & delicious desserts all made from scratch

Read more...
PTSA Reflections Contest

The PTA Reflections Arts Program will be completely digital this year, and we are excited to announce that the PVIS Reflections Gallery will join the online galleries of all the other PVPUSD schools for district-wide viewing.

Read more...
Booster Club Online Auction

Mark your calendars, our annual Booster Club Auction is set for October 9th, and our kids need your support!

Read more...
PVPUSD Parent Education Series

Fall Parent Education Series with Dr. Moe Gelbart Executive Director, Thelma McMillen Recovery Center

Read more...
Clear the Air Teen Vaping Awareness

Join the student s of PVPHS Kick As h and Behavior al Health Ser vices for a virtual town hall on the danger s of teen vaping & how you can promote a smoke- free environment in the Peninsula

Read more...
Connectivity Issues

We understand issues come up with technology, and they are out of our control. Please review our recording procedure.

Read more...
The Parent Cafe- A PVPUSD & SAGE Discussion Group

A monthly one-hour virtual discussion group for parents and caregivers in PVPUSD Grab your lunch and join us for a discussion on a variety of topics facing parents today.

Read more...
Connect.. A Space for Teens

Connect with other teens about ways to deal with life and connect with others without feeling judged.

Read more...
Parent Support Resources

Here are common support resources for students.

Read more...
Join PTSA 2020-2021

You belong in PTSA! The number one reason to join the PTSA is to benefit your child!

Read more...
Booster Club 2020-2021

Our goal is to create a positive & welcoming campus and to provide something for everyone at PVIS. Thank you, Amy Roche President, PVIS Booster Club

Read more...
Chromebook Drive 2020-2021

Please Support the 2020-2021 Chromebook Drive! Please consider making a donation in any amount.

Read more...